Coaching & Training Industry Perspective
Coaching Challenge Number One
Currently, the coaching and training sector predominantly serves corporate clients – from CEOs and managers to entire teams and businesses. This focus stems from the substantial revenue these segments generate.
Yet, there's an overlooked majority – billions of individuals who can't afford the $200-$300 price tag for a single life coaching session. While individual coaching exists, it often remains financially inaccessible for many.
At Create My Key, we believe in the democratization of coaching, making personal growth and self-improvement accessible to all.
Coaching Challenge Number Two
One of the biggest problems in coaching is measurement. At the moment there are no tools or instruments which allow a coach to demonstrate a client's progress in a tangible and measurable manner.
Traditional tools like the Enneagram, MBTI, DISC and multiple other "personality" based models slot individuals into fixed personality types, that remain constant even as you grow. This makes these tests much less useful during the coaching process and don't give you an accurate picture of your progress as you work towards a goal. 
Coaching Challenge Number Three
The path to success in the coaching industry can be steep. Many certified coaches shoulder all responsibilities, making their business operations highly inefficient.
In the early stages, most coaches or trainers lack the resources, skills, or knowledge to effectively delegate tasks, collaborate, or form partnerships to solidify their business. Often, coaches view each other as competition, rather than potential allies. Coupled with a focus on the same client base, many feel the coaching market is saturated and increasingly challenging to secure a steady client flow.
Create My Key Solution One
We have developed a unique set of psycho-technological tools in an elegant combination with innovative ways of delivering coaching/training to a group of participants.
This setup allows us substantially reduce costs and make our programs affordable to practically everyone.
The combination of live (online) sessions with an automated but personalized home-based coaching process ensures optimum results.
Create My Key Solution Two
At Create My Key, we recognize the need for a reliable, efficient measurement tool in the coaching industry. Our platform includes an innovative progress tracking feature which dynamically gauges your movement across psychological pitfalls that may hinder your progress towards your specific goals. This provides coaches and individuals with a tangible way to measure and visualize progress, increasing the effectiveness of each coaching session and improving the overall coaching experience.
Create My Key Solution Three
At Create My Key, we're dedicated to empowering coaches with tools that streamline their coaching processes and drive business growth. We help boost client acquisition by providing resources that enable coaches to reach a larger audience effectively.
Our unique system enhances conversion rates by helping coaches articulate their value proposition compellingly, turning potential clients into actual ones. Furthermore, our personalized tracking and progress insights facilitate a tailored coaching experience, improving client satisfaction and thereby increasing client retention. By bolstering these three key areas, we not only support coaches in enhancing their service delivery but also contribute to an increase in their revenue, aiding them in building a more sustainable and successful coaching business.
Don't Be Shy. Get In Touch.
If you are interested in working together, to become a Certified CMK Coach or Trainer Partner check our partnership page!

Use Our Tools
We invite coaches and trainers around the world to use our psycho-technological tools in their work with individual clients for free. Just spend few minutes registering through this site as an affiliate and you'll get your personal code to access all our tools. No cost and no limitations as long as you only use them with individual clients.
Become Our Affiliate Partner
Why not spread the word, help others and at the same time earn 30% commissions? Our customers are people who are not willing (or can not afford) to work with an individual coach. Nothing to lose but lots to gain. It will take you 2-3 minutes to register and become our Affiliate Partner.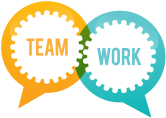 Become Our Full Partner.
Apply for the Full Partnership Program and become our Coach/Trainer Partner eligible to lead CreateMyKey programs and earn as the Coach 25% commissions from program earnings.
Judit Varkonyi-Sepp
Coaching psychologist, Business Management Specialist and Change Facilitator at Grow-xl.com
"My life has completely changed through the course …"
Design of the program

90%

90%

Group support

90%

90%

Impact and effectiveness

100%

100%
Mark Warren
Success Coach at Mark Warren Coaching. Signpost Intervention. "The program really gave me a framework to understand what I was doing when I was procrastinating…"
Design of the program

85%

85%

Group support

90%

90%

Impact and effectiveness

90%

90%
Jan Morgan
Coach at Olive Grove Perspectives. "I found the course really enjoyable and easy to understand …and I also know why I procrastinate which means I can do something about it."
Design of the program

85%

85%

Group support

90%

90%

Impact and effectiveness

95%

95%
Measurement & Accountability
Interested In Working With Us?